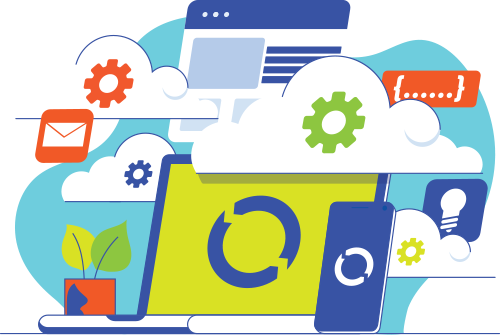 You have data that changes constantly. We aren't looking to reinvent the wheel, just streamline it.
We simply write custom integrations with almost any data file format from your existing or third-party systems, Once we capture your data our business analysts and IT engineers provide support to configure and program solutions to your specific customer requirements. We can work with existing or newly designed formats from your team or we can provide custom design and implementation of unique layouts.
CONSOLxt has an onsite software development team that works with our clients to provide cloud based technology solutions that fit your specific needs. CONSOLxt is a highly customizable marketing automation solution that is built utilizing state of the art technology. This solution brings together all of your critical data and information in one location, where you can access it in real time to seamlessly develop and execute highly targeted one-to-one marketing campaigns. Whether you need a turn-key marketing automation management solution, or an industry specific solution, our development team at CONSOLxt will work with your team to design a solution that delivers exactly what you have in mind.